Compact and high capacity warehousing. Higher number of stored items. Reduction in loading and unloading times of pallets.
Ideal solution for refrigerated rooms or as a temporary storage solution, with no limits to lane depths.
Request information and/or a quote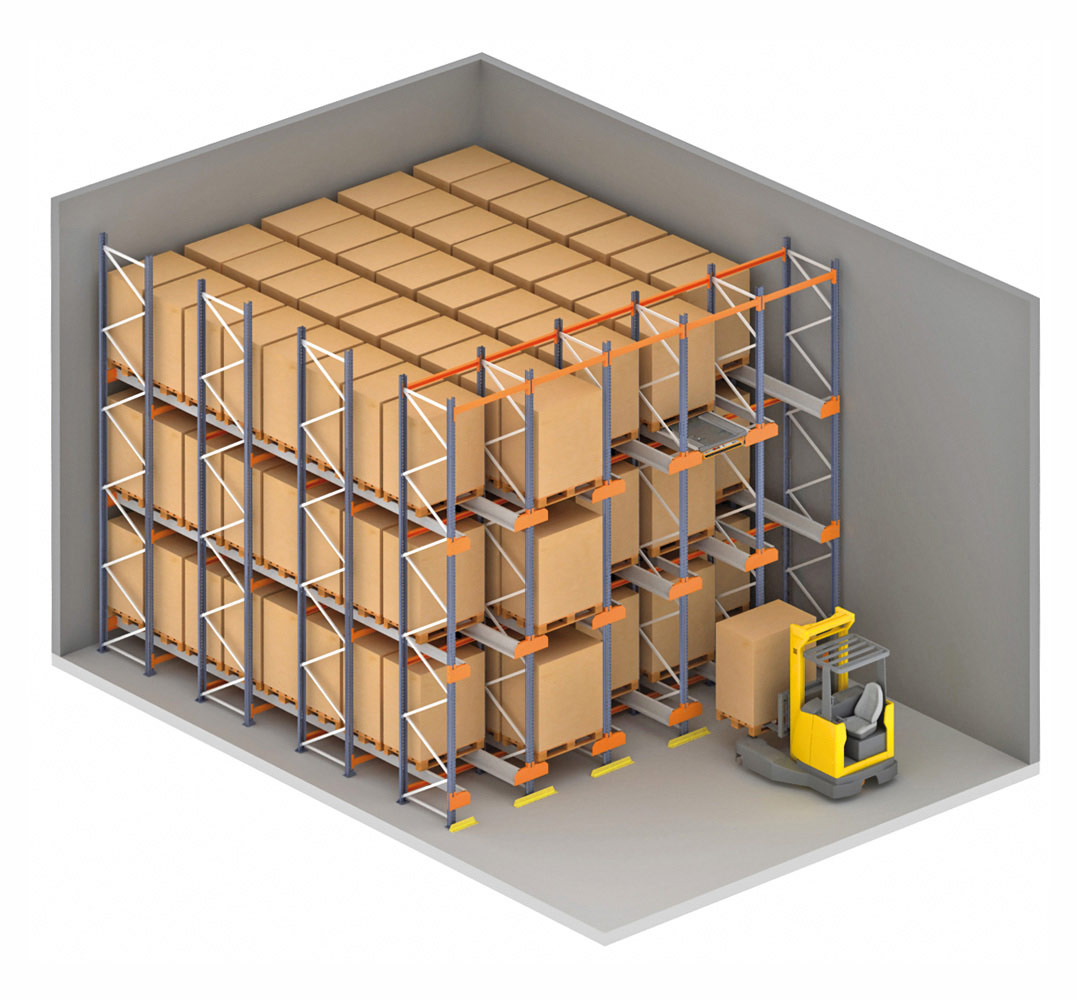 This is a high-density pallet storage system making it easier to load and unload goods thanks to an electric carriage called a Pallet Shuttle. The system uses shuttles to move independently within the rack itself, meaning forklifts are not needed to reach inside the storage lanes.
The operator performs all the procedures for storing and extracting pallets simply by using a remote control.
Advantages
It permits the storage of different reference numbers per module.
Efficient load and unload system, which ensures high accuracy.
Less time is required to unload pallets.
Less damage to the racking units as the forklift does not enter the racking unit.
Higher production since the flow of incoming and outgoing good increases.
Compatible with different pallet sizes.
Ideal for storage at low temperature.
See other related products: