Automated warehouses for pallets
Automated solutions for the reception, storage and outbound operations of palletized items. This improves the speed and safety of the storage procedure.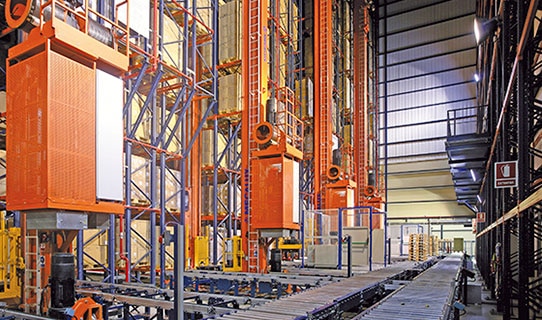 Stacker cranes for pallets
Machines designed for the automated storage of materials. They travel along the aisles of the warehouse, where they enter, position and extract materials.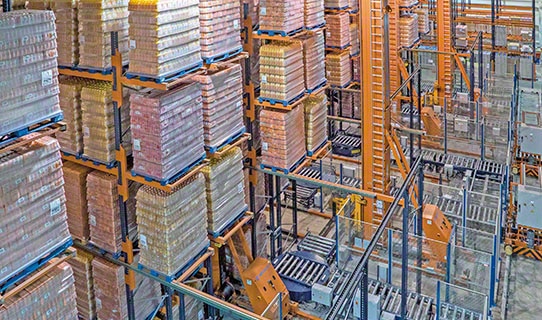 Automatic trilateral stacker crane
The automatic trilateral stacker crane is a fast an economical way to automate warehouses.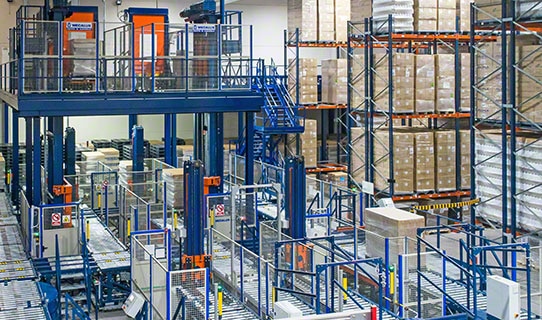 Conveyor system for pallets
Set of elements designed for transporting, accumulating and/or distributing goods to specific positions required by the logistics operations.