Bomi Group: earthquake-resistant racks for a 3PL company
28/09/2020
Bomi Group, a leader in biomedical logistics and the management of high-tech healthcare products, has installed earthquake-resistant racks with capacity for 6,360 pallets at its centre dedicated to the pharmaceutical sector in Soresina, northern Italy. This solution provides the necessary safety to efficiently store products for hospital nutrition, pharmaceuticals and cosmetics in a seismically active area.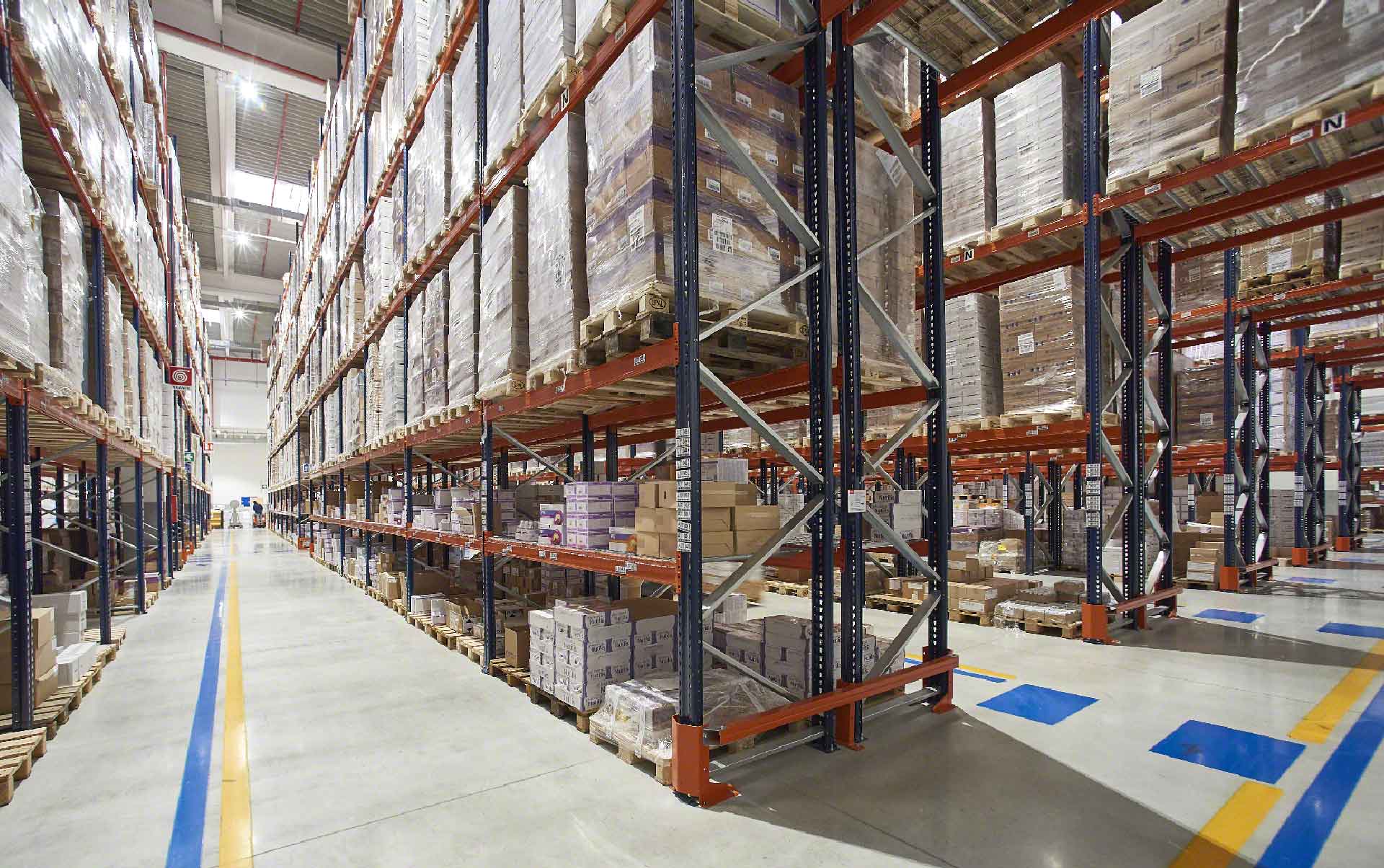 The 9.5-metre-tall racks were calculated taking into account the indications of Italian standard NTC 2018 and European standard EN 16681. Thus, they have been specifically reinforced to withstand any possible seismic movement that could occur in the region.
In addition to the direct access provided by the pallet racking, this system makes it possible to store any type of load, weight and volume, thanks to its versatility and adaptability, which are indispensable for a logistics operator.
This new project reaffirms the good relationship between Bomi Group and Mecalux, as both companies have worked together in the past on installations in Colombia, Brazil and Italy.
Giorgio Pianezza - Warehouse Manager at Bomi Group in Soresina
"We are extremely satisfied with our partnership with Mecalux. We're convinced that, in terms of safety and innovation, this will actively help us in our continued growth."
Bomi Group: devoted to the pharmaceutical sector
Located about 60 km from Milan, Bomi Group's business unit in charge of the pharmaceutical industry is one of the company's most strategic divisions in Italy. Services such as the reprocessing of any kind of medication or supplement, including narcotics, are carried out at its production centre. With the authorisation of the AIFA (Italian Medicines Agency) and certification from the GMP (good manufacturing practices), more than 35 million drug reprocessing operations are supervised at the facility every year.