Hefame Group: seven stacker cranes to manage pharmaceutical products
31/08/2020
The Hefame Group will build an automated, 17,000 m2 warehouse with capacity for over 11,000 pallets in its logistics centre in Riba-roja de Túria near Valencia, Spain. The installation, which operates under a controlled temperature and will be supervised by Easy WMS, aptly illustrates the modernisation process the company is currently undergoing.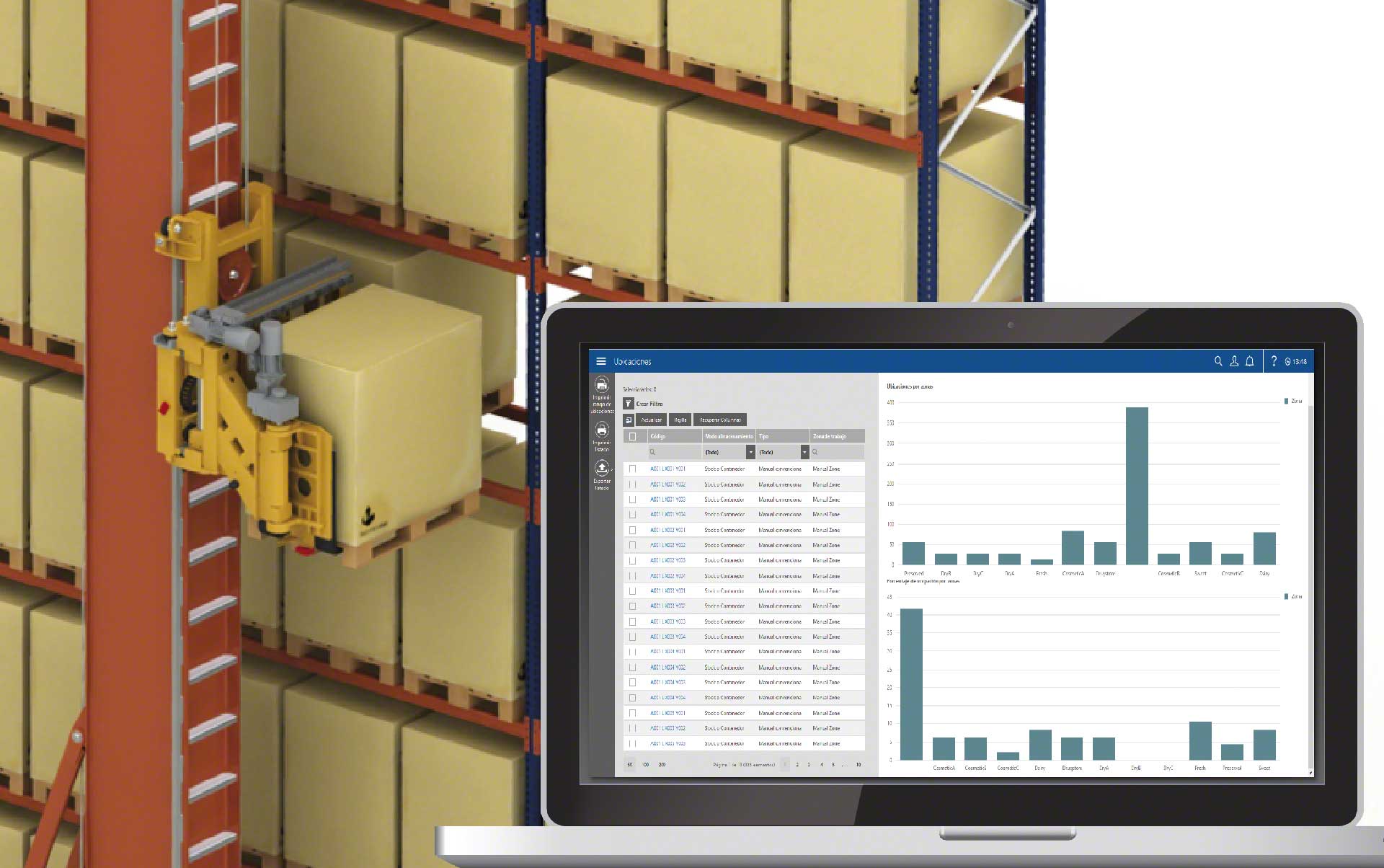 The racks will measure over 16 m high, and an automatic trilateral stacker crane will travel along each of the seven 100-metre-long aisles. Two pick stations will be installed at the front part of the warehouse, in addition to a conveyor circuit that will automatically move the palletised goods. The installation will be prepared to manage Euro-pallets containing goods of three different heights and a maximum unit weight of 800 kg.
Easy WMS, the warehouse management system by Mecalux, will supervise all operations in the palletised area. The decision to introduce technological innovations in the Hefame Group's installations ensures the efficient handling of delicate pharmaceutical products. In this vein, the company will have an automated warehouse that will provide a high throughput and ensure safety to meet its clients' needs.
Lastly, and to complete the supply process, M3 Light Duty Shelving and Carton Live Storage will be installed. Both storage systems will be charged with streamlining the preparation of orders containing small items.
Moisés del Amor - Director of Engineering at Hefame Group
"The new centre in Riba-roja de Túria will be the Hefame Group's second regulatory centre and will operate together with our central warehouse in Santomera (southern Spain) to supply or complete the supply of the rest of the company's centres. It will contain more than 35,000 SKUs of items always in stock."
Hefame Group: over 65 years of experience
The Hefame Group was founded in the 1950s. Its current name is an acronym of its original name: Herrmandad Farmacéutica del Mediterráneo (Mediterranean Pharmaceutical Brotherhood). The firm specialises in pharmaceutical wholesale distribution to over 5,000 establishments and has a presence throughout Spain, with 12 distribution centres and 3 offices.