Legacy Manufacturing: surface area optimisation via a compact storage system
31/08/2021
Legacy Manufacturing is modernising its supply chain with racks serviced by the semi-automated Pallet Shuttle system from Interlake Mecalux in its warehouse in Marion, Iowa (US).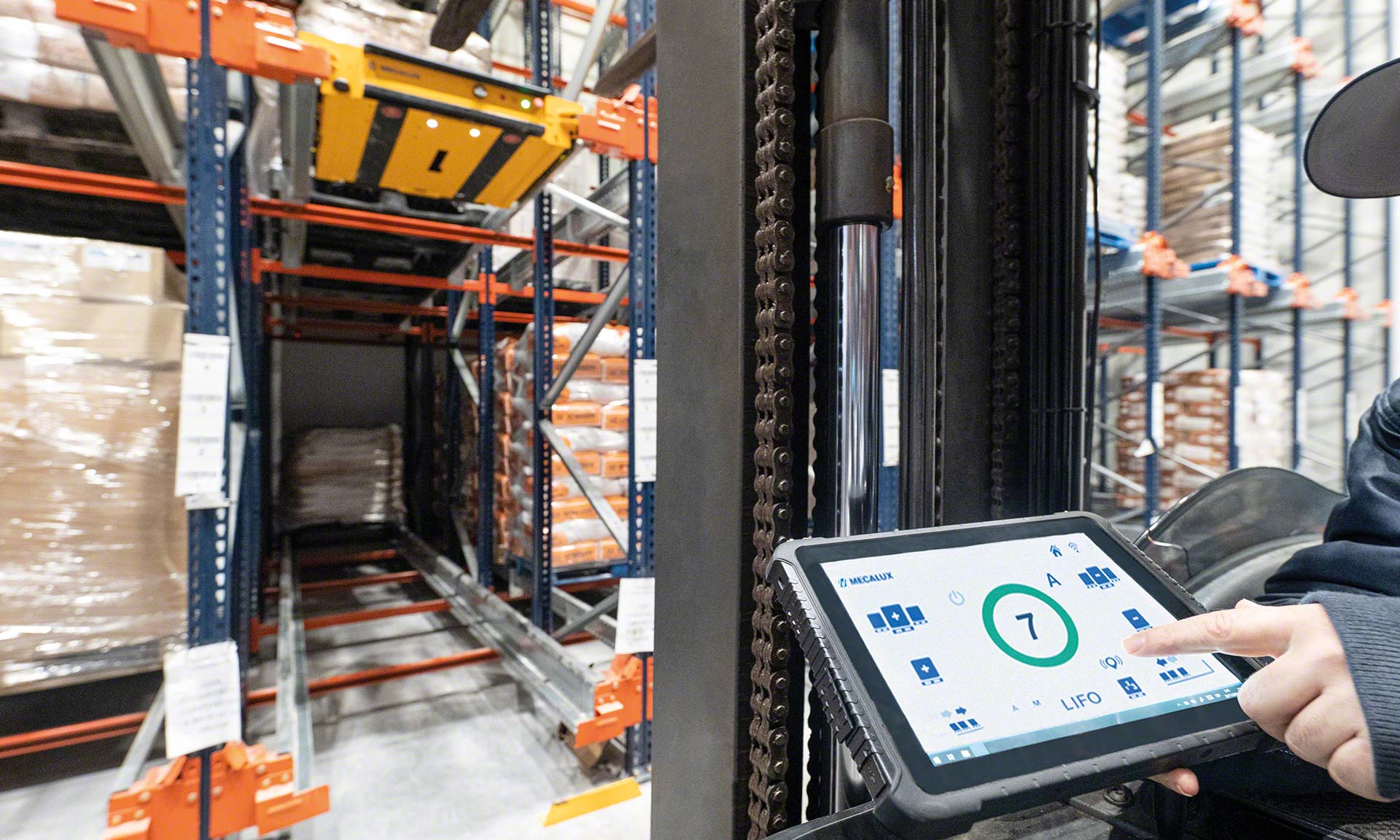 Interlake Mecalux, through its partner Welter Storage, will outfit the Legacy Manufacturing facility in four separate phases. The first two will comprise the installation of eight 9.6-metre-tall racking units served by the semi-automated Pallet Shuttle system and providing storage capacity for 5,280 pallets. All the goods will be stored in line with the FIFO (first in, first out) method.
This solution will bring two main advantages: more effective leveraging of space and speedier movement flows. The racks will make the most of the storage area to provide the greatest possible storage capacity. They will also be equipped with a motorised shuttle that moves autonomously inside the storage channels, inserting and removing the pallets from their locations extremely quickly.
The Pallet Shuttle system will provide storage for goods produced in our 31,100 m2 facility. We'll gain efficiencies in picking and shipping by reducing load times significantly. By having the shuttle deliver pallets within seven metres of the loading docks, forklift operators' travel time will be notably reduced as well. Legacy is dedicated to enhancing operations by utilising technology and robotics to fulfil long-term goals.
About Legacy Manufacturing
Legacy Manufacturing Company was founded in the US in 1986 as a division of Weems Industries. Legacy Manufacturing's brands and product lines cover a wide range of industrial tools and equipment for professionals. They all share a common denominator: quality, efficiency and durability. In this family business, all products are designed with the highest quality standards and manufactured with the materials that best suit every need. The company features the following brands: Flexzilla, SmartFlex, ColorConnex, Lock-n-Load, Workforce and Colors.