Rainforest Seafoods: quality and safety in freezer stores
24/08/2021
Rainforest Seafoods, the Caribbean's largest fish and seafood supplier, is building a new warehouse on the island of Saint Lucia, where it will store its products at a frozen temperature of -20 °C. Mecalux will equip this clad-rack facility with two compact storage systems: push-back and live pallet racking. Mecalux and Rainforest Seafoods are partnering once again on this project, as they did with several others around the Caribbean including their flagship location in Montego Bay, Jamaica.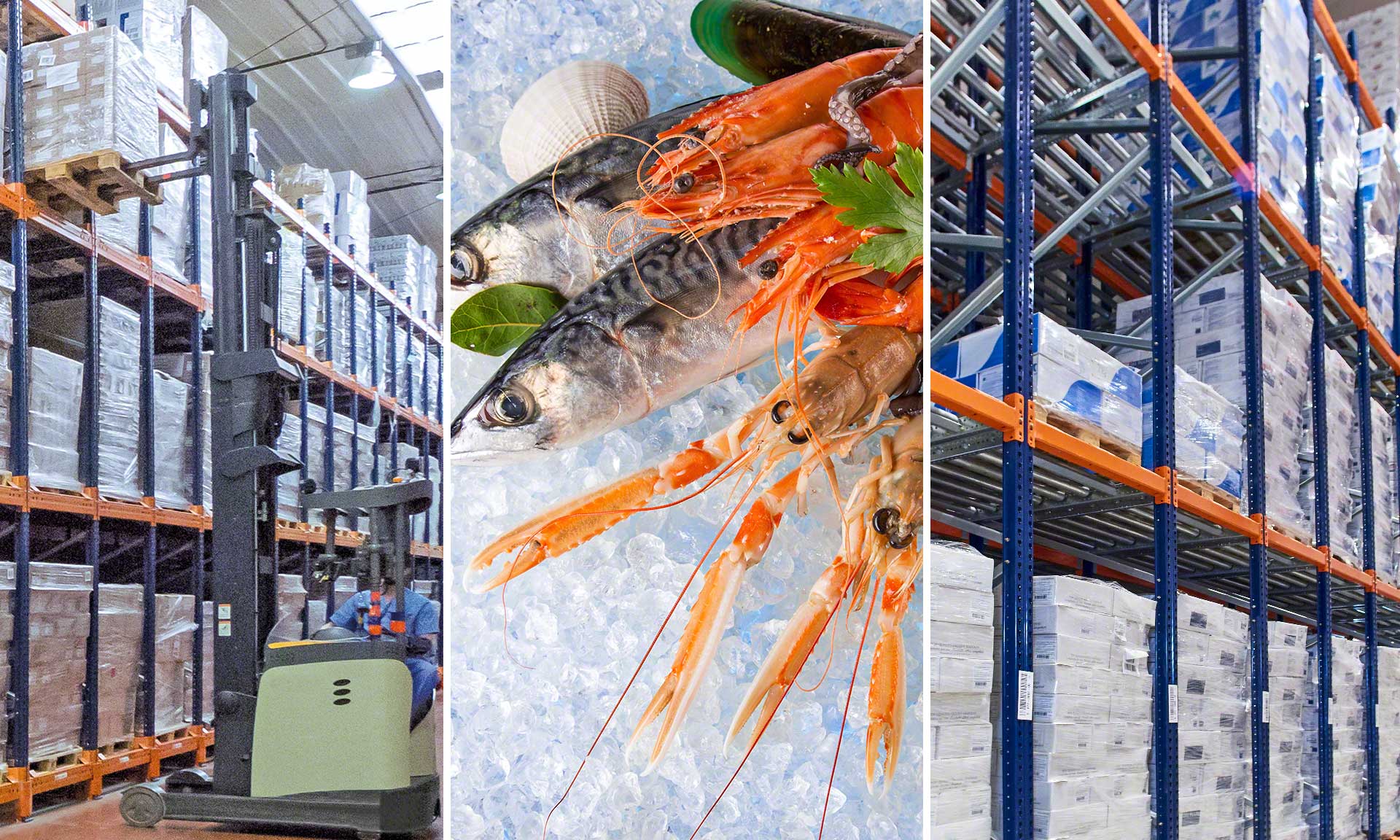 Most of the surface area of the new Rainforest Seafoods warehouse, about 730 m2, will house the push-back and live racks, which will store up to 1,168 pallets. Both systems stand 10 metres high and are characterised by optimising the available surface area to increase capacity.
Three small chambers will be built next to the main storage area. They will be equipped with lower push-back racks (4.2 m) holding only two pallets deep and operated via the LIFO (last in, first out) method.
This new warehouse will enable Rainforest Seafoods to efficiently manage its products to be distributed throughout the country. At the same time, it will save the company significant operating costs, as Mecalux's compact storage solutions are ideal for minimising energy consumption.
Rainforest Caribbean is in constant growth mode. We have been able to expand our presence throughout the Caribbean by aligning ourselves with strong and reliable partners like Mecalux. We have been very happy working with Mecalux; the quality of their freezer racking systems, level of support, professionalism and ability to meet our strict deadlines have been second to none. We are looking forward to working with Mecalux on many more projects as our company grows.
Excellence in quality and service
Rainforest Seafoods is the Caribbean's biggest supplier of premium frozen seafood and other products. The company, with a catalogue of more than 500 SKUs, has two large processing and distribution centres strategically located in Kingston and Montego Bay (Jamaica) that are certified for environmentally sustainable operations.