Steris will add an aisle to its automated sterilisation warehouse
14/10/2019
Steris, a multinational devoted to sterilising products for companies in the pharmaceuticals, cosmetics and health care sectors, will enlarge its automated warehouse in Chusclan (Southern France) to cope with increased customer demand.
In the coming months, Mecalux will be adding a new aisle with an automatic stacker crane to the two already running in the warehouse. With this additional 500 pallets, the warehouse will now offer a total storage capacity for 1,500 pallets.
In these installations, not only are the goods managed, and storage and order preparation activities carried out, but also products are sterilised. On the ground floor of the warehouse, a conveyor circuit routes the pallets to an area where this process takes place.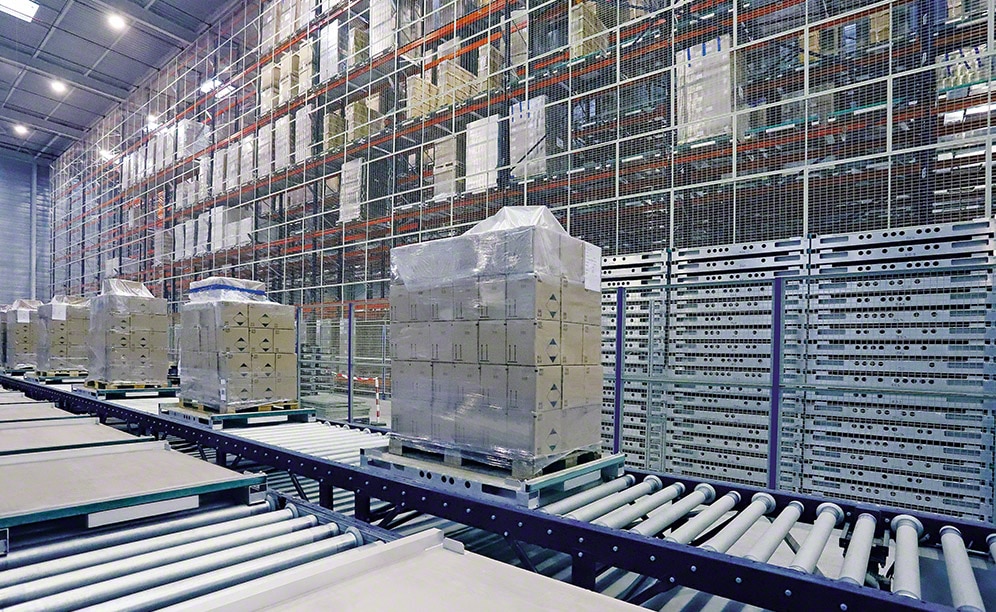 Sterilisation multinational
Founded as Innovative Medical Technologies in Ohio (USA) in 1985, the company was renamed Steris in 1987. The company focuses on sterilising products for companies in different sectors (pharmaceuticals, cosmetics, health care, etc.). It is currently present in Germany, China, France, the Netherlands, the United Kingdom and Switzerland.