Mecalux solutions for the first French artisan co-op
25/03/2019
Vendée Sani Therm (VST) is a major tradesmen co-op in France that was founded in 1976 and whose objective is to improve distribution to the benefit its members. The co-op will install Moviracks mobile pallet racks to support and encourage its growth, as well as pallet racks in its new logistics centre located in Les Essarts.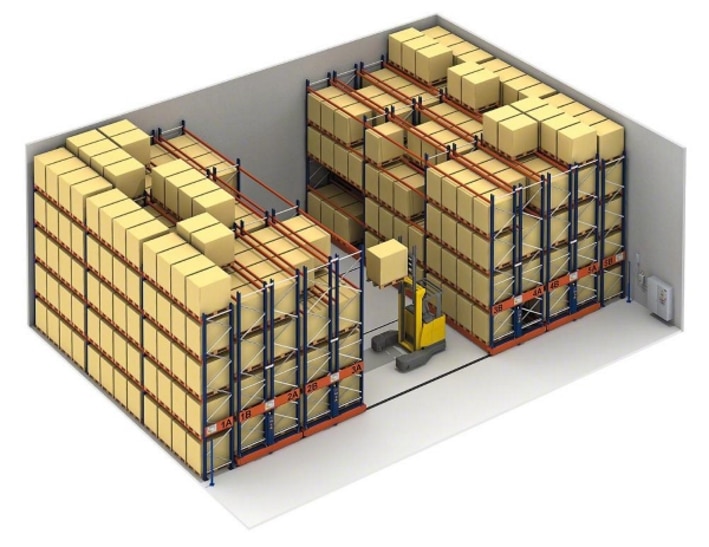 The majority of the warehouse will be filled with three blocks of Movirack pallet racks that are 6.5 m high and have 3, 4 or 5 shelf levels, depending on the height of the goods. This compact storage system, with a capacity to hold more than 6,300 pallets, will mean the co-op fully optimises the warehouse surface.
Plus, Longspan shelving for picking for small-sized products and racks to hold 256 pallets of bulky goods.
Geoffroy Krieg – Operational Manager at VST
"Mecalux has been our business partner for many years, both as a consultant and in the development of our warehouses in successive enlargements. Plus, after visiting the Mecalux's spectacular Barcelona showroom and other customers' installations, the choice was obvious. Movirack is an innovative system because it means we can anticipate growth both in the medium- and long-term, giving us a huge storage capacity in a small surface area."
The first tradesmen co-op in France
With more than 670 co-op members and more than 40 years of experience, VST backs and supports the business activity of welders, heating technicians, electricians, contractors and roof-layers. At present, it employs 330 people and has 30,000 SKUs stored in 50,000 m2 of storage area, both indoors and outdoors.