Automated warehouse with capacity for FPT's more than 7,000 boxes
27/05/2019
The industrial vehicle engine and transmission company, FPT, will install an automated warehouse for boxes at its production site in Bourbon-Lancy (France). The implementation of Easy WMS by Mecalux will also be included in the project.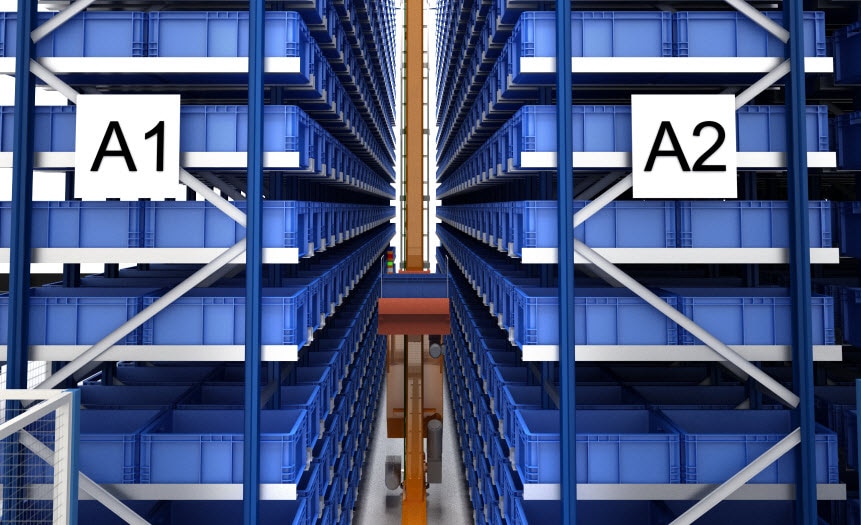 The warehouse will consist of a single aisle with double-deep racks on both sides. They will be 9 m high, with 26 shelf levels, and will offer a storage capacity for 7,272 boxes. In them, the company will deposit the smaller-sized parts such as spark plugs, filters, bolts, etc.
Along the aisle, a miniload stacker crane will insert and remove the boxes from their locations. Right in front of the racks, there will be a picking station where order picking will be carried out according to the "product-to-person" principle.
Benjamin Jondot - FPT Industrial
"We have chosen to install an automated warehouse to increase our storage productivity. This system will also allow us to respond better to production demands and improve the working conditions of our employees by reducing the number of boxes they must handle."
About FPT Industrial
Founded in 2011 in Turin (Italy), FPT is a company that develops, makes and sells engines and transmissions for industrial vehicles for the CNH Industrial group. It originated from the merger of several leading technology companies in the field of propulsion. It currently has more than 10 production centres spanning all continents. The CNH Group has 66 production centres throughout the world.